Meet Jeff Evanko, DMD
Dr. Evanko truly enjoys all aspects of family dentistry and offers his patients a broad range of treatment. He is a member of the American Dental Association, Ohio Dental Society, the Academy of General Dentistry and American Academy of Implant Dentistry. He offers extended services in root canal therapy, extractions, implants and pediatric dentistry. He regularly attends continuing education courses in order to provide his patients with the latest dental treatments.
When away from the office Dr. Evanko enjoys spending time and staying active with his wife, Alexandra, and his two boys, Porter and Henry. Dr. Evanko is a proponent of an active healthy life style and enjoys working out, biking, golfing and other outdoor activities such as grilling out with friends. He is an avid sports fan who still enjoys all sports Cleveland!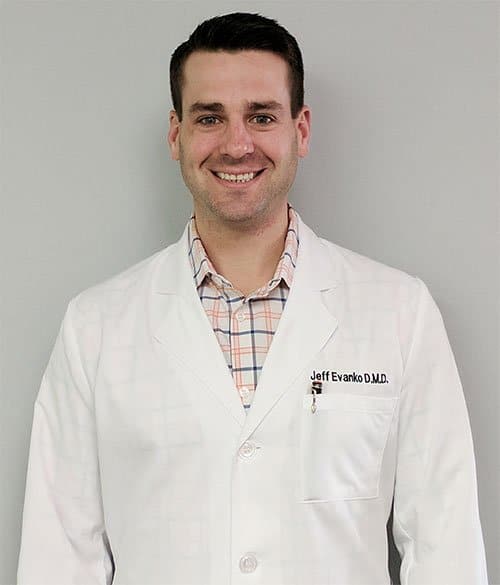 Meet Dr. Rhea Nicklow
Dr. Rhea Nicklow was born and raised in Minneapolis, Minnesota and graduated from Convent of the Visitation School in 1994. She graduated from Case Western Reserve University with a B.S. in Biomedical Engineering in 1998 and an M.S. in Chemistry from Youngstown State University in 2000. Dr. Nicklow then attended Nova Southeastern University, College of Dental Medicine in Fort Lauderdale, Florida. There she received her Doctor of Dental Medicine degree in 2004 and completed an Advanced Education in General Dentistry Residency in 2005.
When not practicing Dentistry, Dr. Nicklow shares her days with her lovely daughter, Victoria, husband, Dr. Brian Schmidt, and fluffy cat.
Dr. Nicklow enjoys serving the community of Medina, Ohio with her fellow Dentists at Evanko Dental Group because of their like-minded Dental Philosophy. That very philosophy of reasonable, realistic treatment mixed with kindness and compassion is what fulfills her to keep moving forward on her daily dental journey.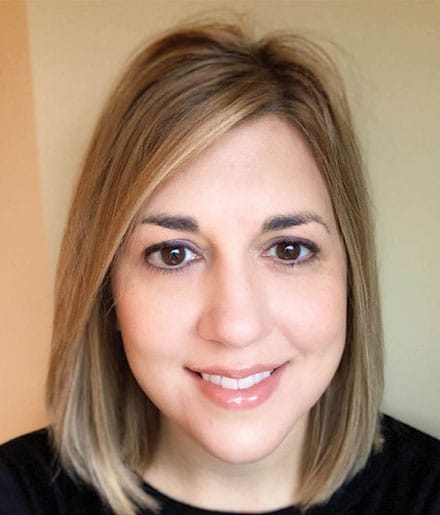 Meet Dr. Douglas Means
Dr. Means graduated Summa Cum Laude from the Miami University in Oxford, Ohio in 2001. He then went to Case Western Reserve University School of Dental Medicine where he graduated with a Doctor of Dental Medicine degree in 2009. He is a member of the American Dental Association, Ohio Dental Association, and the Academy of General Dentistry.
Dr. Means resides in Amherst, Ohio where he enjoys spending time with his wife, Amanda, and two sons Bryce and Aidan. He is a private pilot and loves to go flying in his free time.
His goal is to have his patients refer others based on their own great experience in the dental chair. Dr. Means hopes you will find that dental work can be a comfortable and rewarding experience. He also believes in treating his patients like they are his own family, and giving the best dental care possible. Quality dentistry and exceptional customer service is a top priority to him.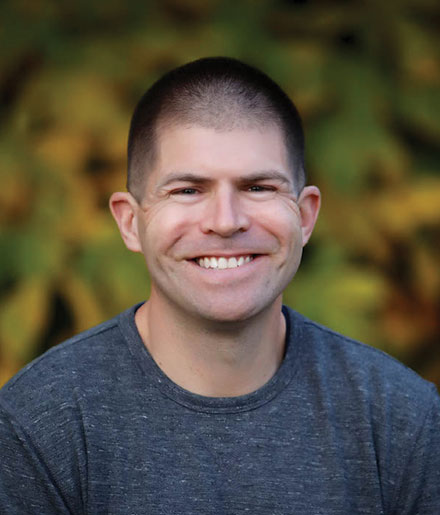 Our Team Looks Forward to Meeting You!
When you arrive, you will be greeted by our friendly front desk staff who are happy to answer all your questions, work with you on insurance, paperwork and future scheduling, and any other inner office needs.
Our state licensed and experienced Dental Hygienists and Dental Assistants step in next to lead you back to one of our many treatment rooms where they will begin your exam, cleaning or X-rays all while helping to make sure you feel comfortable and relaxed.
For other dental services unlike routine cleanings and checkups, Dr. Evanko will be there initially as well to help guide you through the procedure. Dr. Evanko meets with all patients seen to ensure high quality work is performed and patient satisfaction remains top priority.
We look forward to serving you and your family. Contact us to get scheduled!